This course is open for 12 weeks
9 lesson series
Certificate of completion
About this Course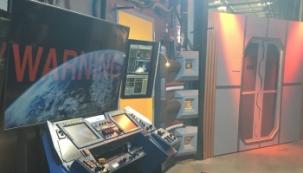 The production designer creates the world in which the characters live - from a Texas farm setting or an exotic fantasy location to 1970's set dressings or science fiction prop guns. Constructing this world is a delicate balance of discovering the story and understanding the characters while still having the pressures of the schedule and budget.
In the Production Design Course, you will learn how to shape a convincing world around your characters - from the basics of how to build a flat to advanced set design and construction techniques. Learn the skills to break down a script and design and dress a story-centric set. We detail the roles of the art department, production designer, art director, and construction coordinator.
Working Hollywood production designers in the Production Design Course will help you craft a stunning world in your movie.
In order to receive certification to work in the Set Construction Department you must take the following online course:
Welcome to the Film Industry
Set Construction Course
After completing the online training, you will be emailed a password so you can sign up for the following hands-on training sessions:
Painting
Carpentry
Set Construction
After completing the online and hands-on portions, you will receive your official Level One Certification.
After competing Level One, you will receive an email to be able to move onto Level Two. If you work on five professional productions and receive positive evaluations from each supervisor, you will receive Level Two Certification.