This course is open for 12 weeks
10 lesson series
Certificate of completion
About this Course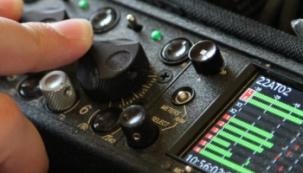 George Lucas famously said that the sound is the other half of the movie-going experience, and a good audio track will engage the audience as much as poor audio will push them away.
In the Audio Recording Course, you will learn the step-by step approach to recording high-quality audio on set, from choosing the right microphones to learning how to use a boom mic. Leading audio experts including the head of Apple Audio and inventor of THX Tom Holman, teach you the craft that has taken them a lifetime to learn.
Give the audience the sonic experience they want through the vibrant world of motion picture audio in the Audio Recording Course.
In order to receive certification to work in the Accounting and Logistics Department you must take the following online course:
Welcome to the Film Industry
The Audio Department
After completing the online training, you will be emailed a password so you can sign up for the following hands-on training sessions:
After completing the online and hands-on portions, you will receive your official Level One Certification.
After competing Level One, you will receive an email to be able to move onto Level Two. If you work on five professional productions and receive positive evaluations from each supervisor, you will receive Level Two Certification.