This course is open for 12 weeks
9 lesson series
Certificate of completion
About this Course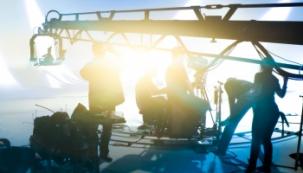 In theater, actors hear "find your light" which literally means stand in your spot light – actors are nothing without it – TV and Film are nothing without it. Lighting is a character in and of itself – its color, brightness, position, wraparound, and falloff help craft emotion all while meeting the technical demands of the medium. Understanding light and how to craft it will help you render an engaging world on camera.
In the Lighting Course, go on set with Emmy and Academy-Award-winning cinematographers as they teach you the art and craft of cinema lighting. Learn the attributes of light and how to control them, how to create low budget lighting options, how to work with color, how to use simple techniques for lighting people, how to approach the lighting of a scene, and how to use the two workhorses of movie lighting – the tungsten light and the HMI, as well as the role of the electric department.
Learn from the best in one of the most comprehensive lighting courses available at the Lighting Course.