This course is open for 12 weeks
8 lesson series
Certificate of completion
About this Course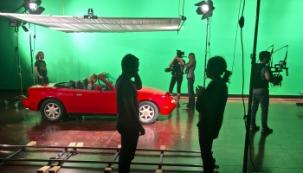 As filmmakers, it's easy to feel we are impervious to injury and even death; that somehow, the protective bubble of the filmmaking process will insulate us from accidents.
Unfortunately, in the real world, we know the laws of physics - gravity, electricity, and momentum - apply to everyone; as does the unstoppable force of our legal system. Tragically, dozens of filmmakers have been injured or killed in recent years, and in virtually every case, the accidents could have been prevented.
The Safety Training Course seeks to traing crew persons in current safety standards to reduce the risk of accidents or death on set. The FilmSkills Safety Training Program adapts the Industry standard California OSHA and Contract Services Safety Pass program for student, independent, non-union, and union crew persons. This program is modeled after the very same program required of all IATSE crews working on studio and network television shows in California.
The Safety Training Course thoroughly covers all aspects of safety training including studio safety, location safety, electrical safety, environmental safety, working around roadways, pyrotechnics and special effects, weapon safety, lifts, trucks, and tool safety, grip and rigging safety, and lighting safety.
The Safety Training Course is curently used as the standard safety protocol in dozens of manor film schools, including UCLA. Improve the safety on set, reduce the risk of accidents, and protect yourself from liability with the Safety Training Course.