This course is open for 12 weeks
7 lesson series
Certificate of completion
About this Course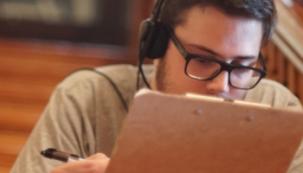 Every film production is a complex machine of people, equipment, and resources, and one of the most valuable roles on set is that of the production assistant. This entry-level position provides support to assistant directors, production office, or assigned department head, and will expose you to virtually every aspect of the production process. In this course, we're going to explore the role of the production assistant.

In order to receive certification to work as a PA you must take the following online course:
Welcome to the Film Industry
Production Assistant Course
After completing the online training, you will be emailed a password so you can sign up for the following hands-on training sessions:
After completing the online and hands-on portions, you will receive your official Level One Certification.
After competing Level One, you will receive an email to be able to move onto Level Two. If you work on five professional productions and receive positive evaluations from each supervisor, you will receive Level Two Certification.