This course is open for 12 weeks
11 lesson series
About this Course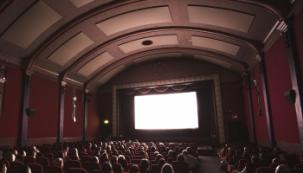 Welcome to FilmSkills! You should feel proud that you took the first step towards your career in filmmaking. You are about to step into one of the most amazing industries in the world; an industry that strikes a balance between unlimited creativity and advanced technologies to help realize it; an industry that works to tame a location and transform it into an imaginary setting; an industry that strives to manufacture emotion on
screen. The film industry is one of long hours, hard work, and lots of magic.
As you read and watch this series, know that we tried to be as real as possible, representing the truth behind the film industry. Blindly rushing in with the hopes of figuring it out as you go will lead to failure, but understanding how the industry works,
how to compete, how to network, and how to play the game will give you the edge and an opportunity to succeed.
Once you complete this course, then you are welcome to choose a track of study to further your education. You don't just have to pick one, you are welcome to try many tracks. Hands-on classes will be scheduled as students fill the courses and according to the trainer's schedule. All trainers are professionals working in the industry.